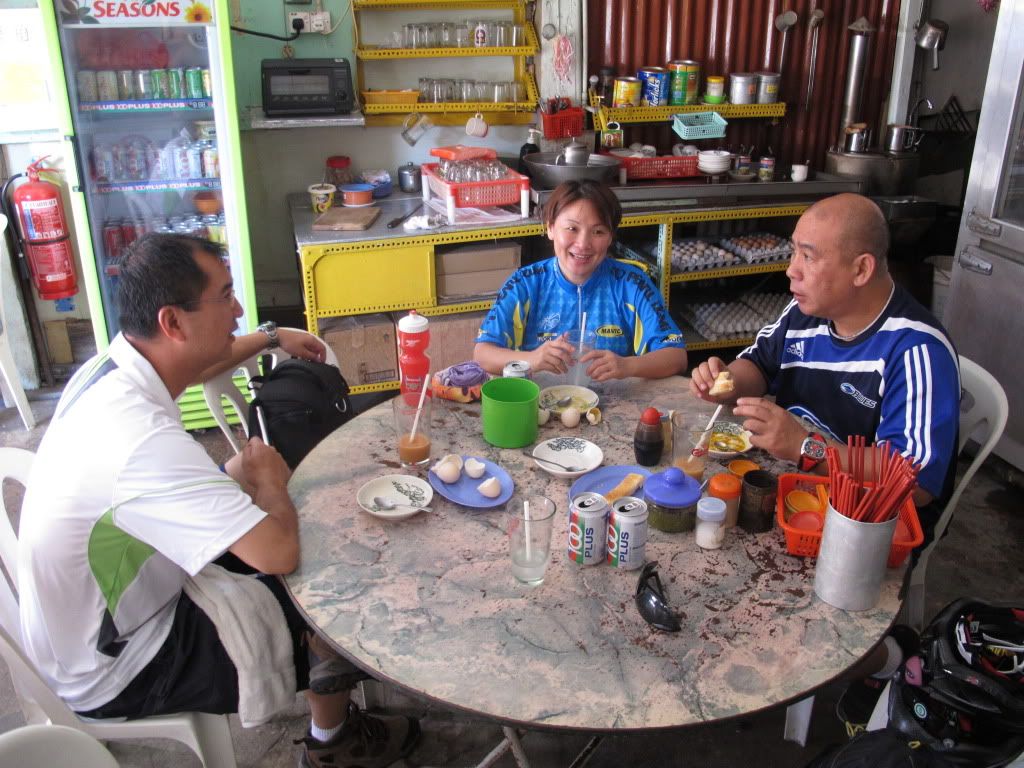 Chatting over late breakfast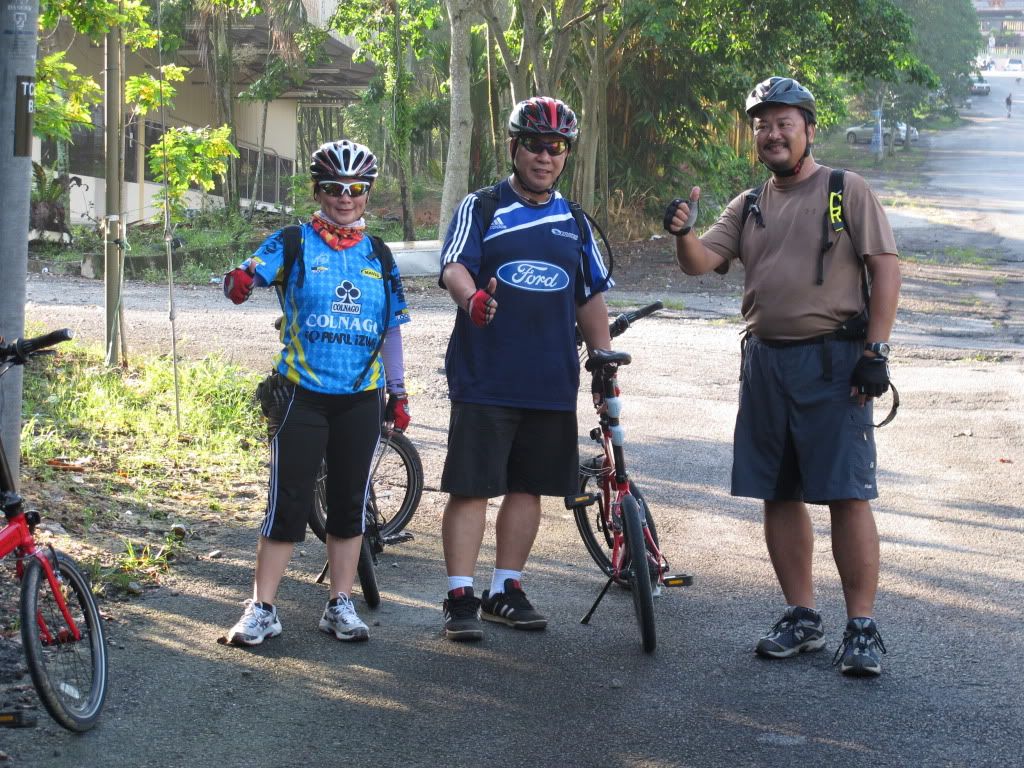 With Jessica (left) and David (centre) in Broga

I've been having some trouble loading up pictures directly from my laptop.
So, having figured out that I can link the images from my photobucket account, well, here goes..
Okay, we made it to Nottingham University which is about 4.5km away from Semenyih.
The morning air was fresh and cool and this motivated us to climb the slopes to the Bukit Lalang trail head which was packed with vehicles.
I guess on a Saturday, people just want to spend some quality time outdoors.
Broga town is only about 10-minutes ride from this point as we had covered more than 8kms.
David, Jessica and Chong did okay.
Later, when we were climbing towards the Chinese temple, I noticed that Chong have had some problems with his rear derailleur.
We took a break at the temple compound and there was a hive of activities there as the local community center had organised a charity cross-country run.
From there, we made our way to town and took a refreshment break at a coffeeshop.
There, we got to know each other better.
David is retired and his wife Jessica is on her own while Chong is in the construction business.
As the day got hotter, we made our way back to Semenyih and clocked about 18km or cycling.
We ended up having an early lunch at a Hot Soup restaurant and planned to conduct a ride in Sekinchan in the weeks to come.