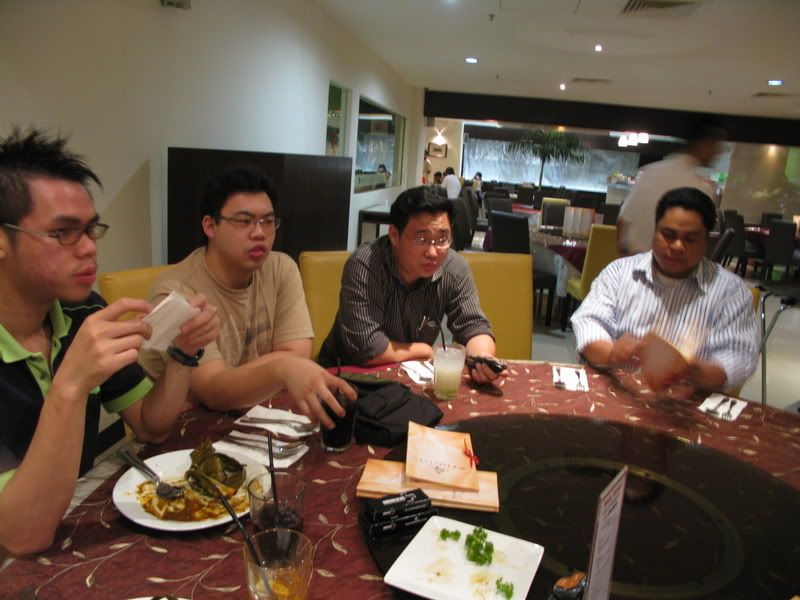 The guys having their makan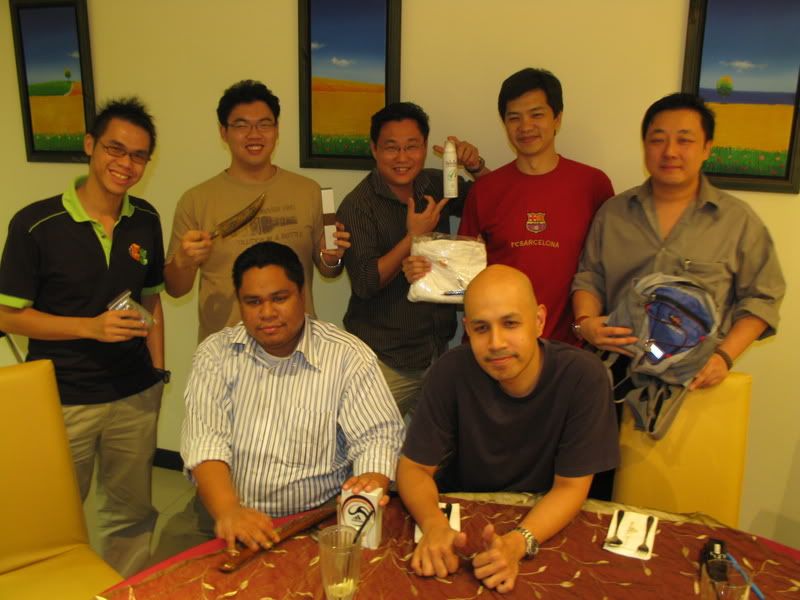 MKF 2008 committee Btard77, Speedz with members Ckow, Marcuswong, Banshee @ Old Bob Anaconda, permanent advizor Andrewl and MKF Vice Prez MrYen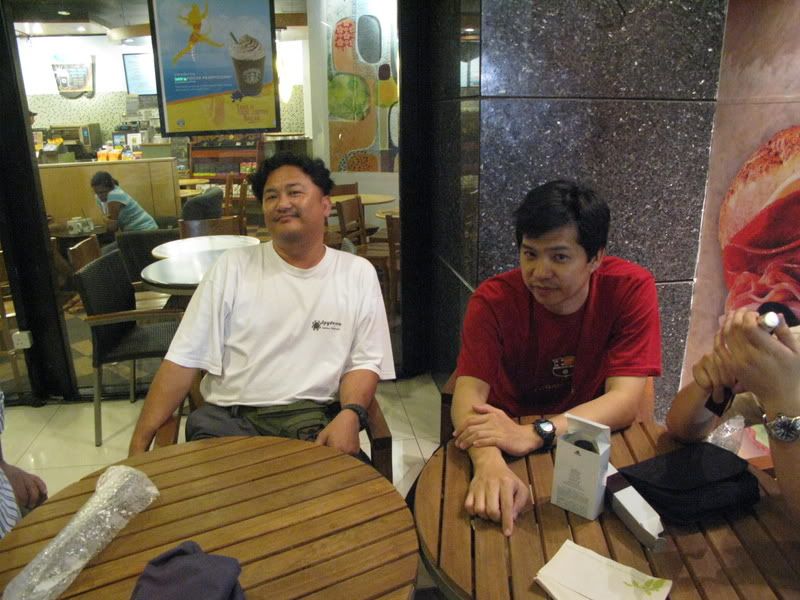 Me and Andrewl taking a breather at AMCORP Mall's Starbucks

Last Friday nite was a blast! Celebrated the Malaysia Knife Forum's third year anniversary with a dinner at Seri Melaka restaurant at AMCORP Mall in Petaling Jaya with the members as well as new committee.

I founded the forum back in mid-06 in hope to foster good ties and a better understanding on edged tools among the knife collectors and users from all over the country. Today, we have about 100 members and at least 20 active individuals who constantly take part in our meet and greets held once in every two months.

In the beginning, we had a small group who gathered at Chilli's in Bangsar. The number grew and we changed our meet and greet location to TGIF's in Section 14, Petaling Jaya. Some of the guys from the original group are the ones whom I have known for nearly 10 years.